Meet the eye-catching Tomahawk Steak, one of Zupan's Markets four Signature Cuts in our meat department.
This rib steak has an extremely long bone, making it stand out from any other steak in the case.
The Tomahawk is a chef lover's dream: offering both amazing flavor with its well marbled ribeye at the center and great presentation.
TO PREPARE:
STEP 1: Preheat the oven to 350 degrees F.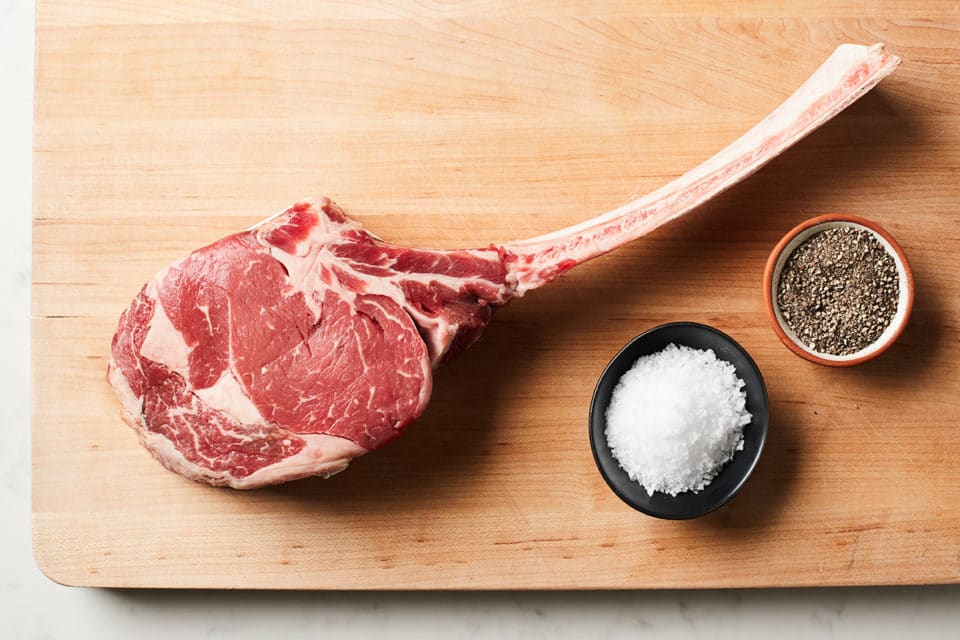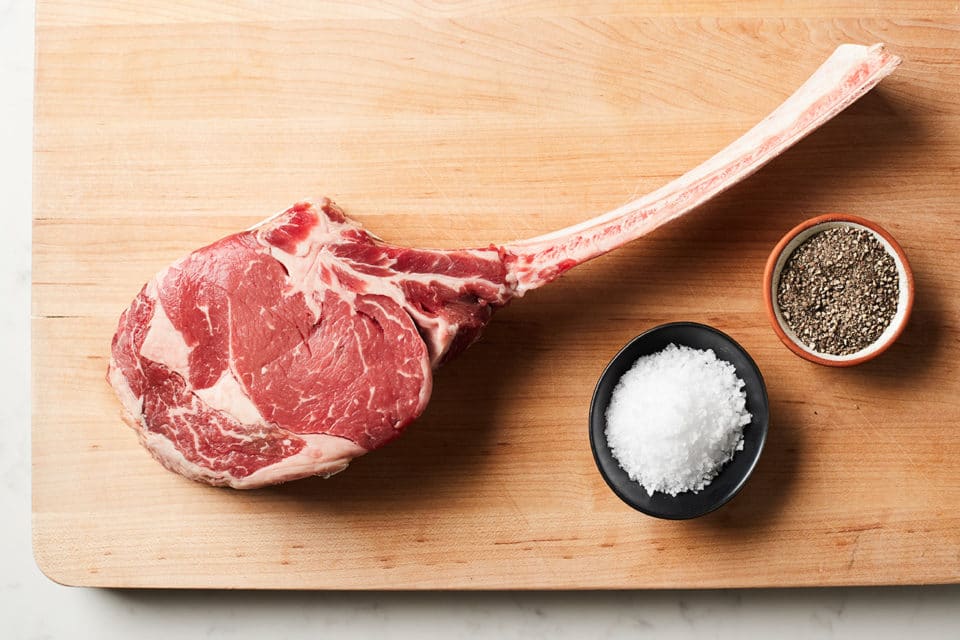 STEP 2: Pull the steaks out of the refrigerator and let them come to room temperature. Season with salt and pepper or with any of our favorite steak seasonings – Porcini Mushroom Powder, Jacobsen's Steak Seasoning Salt or El Gaucho Seasoning.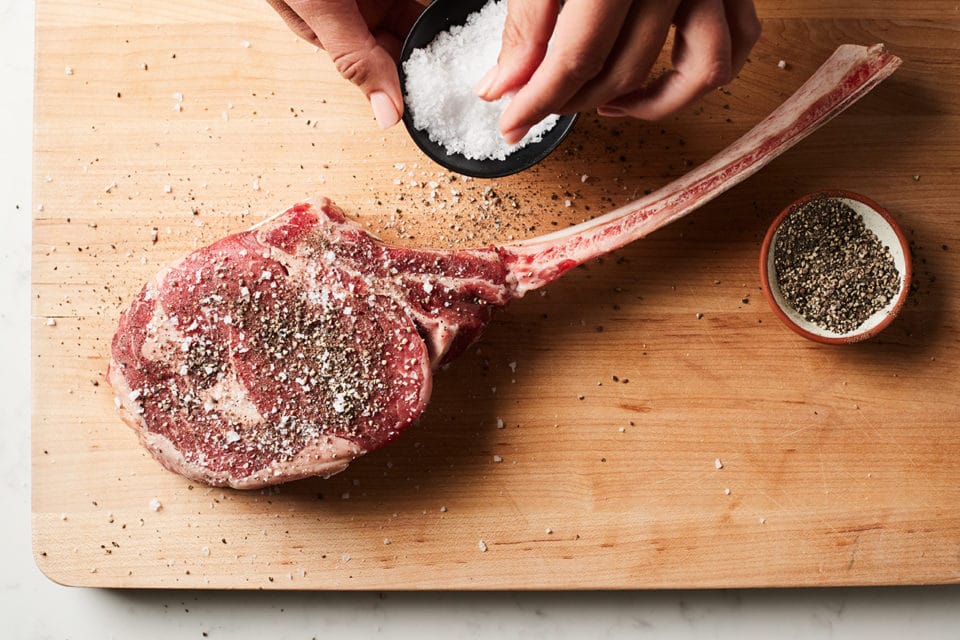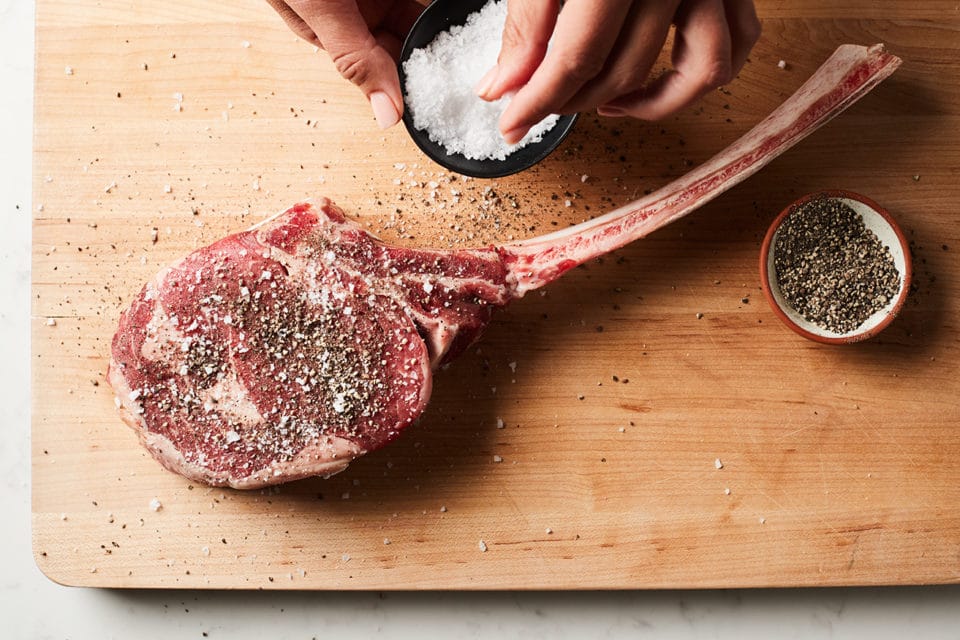 STEP 3: Place a couple of tablespoons olive oil into the skillet and turn on high. Once the olive oil is right at the smoking point, place the steaks onto the skillet. Sear for 4 minutes per side.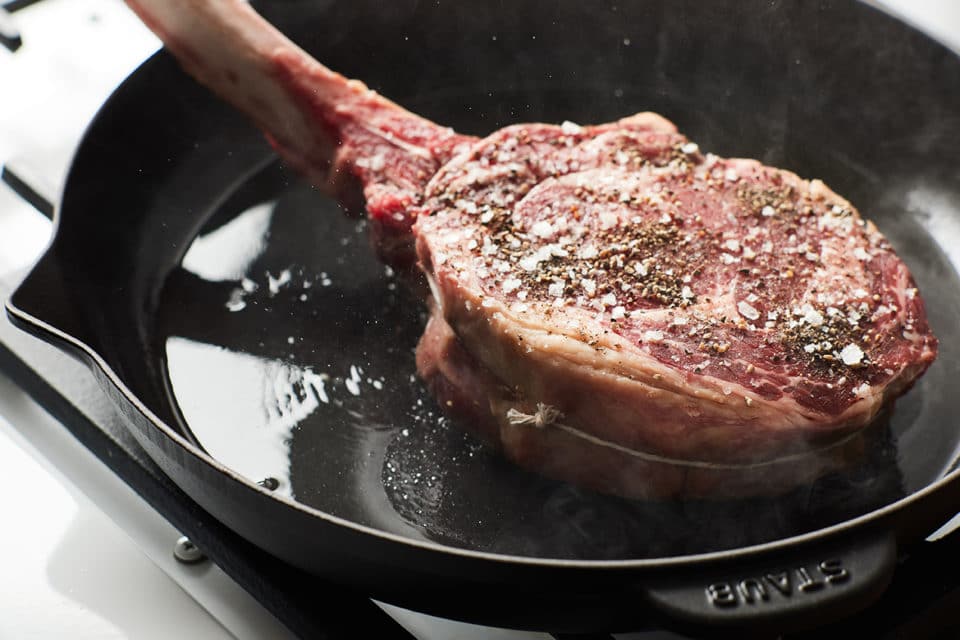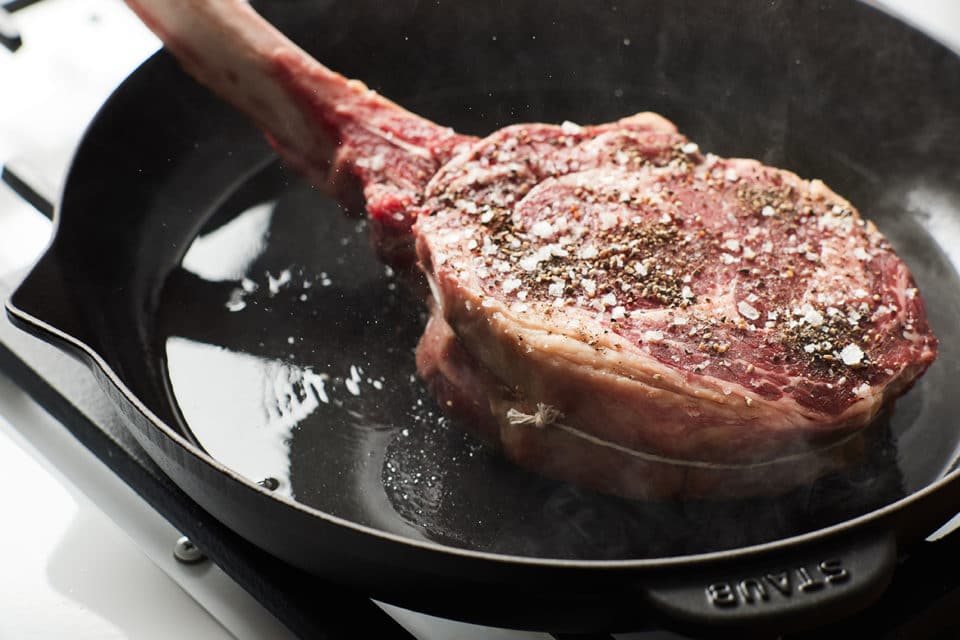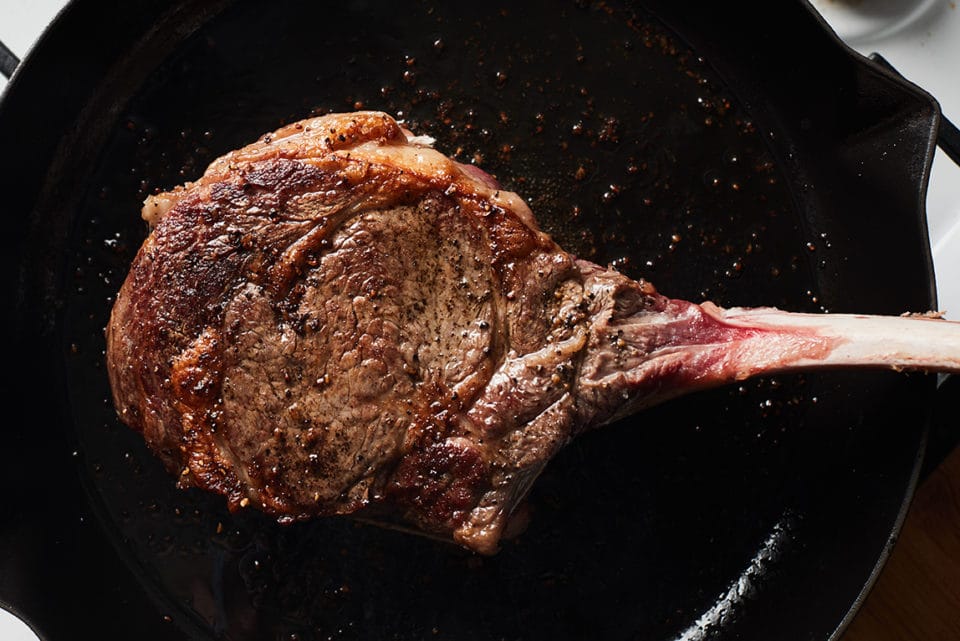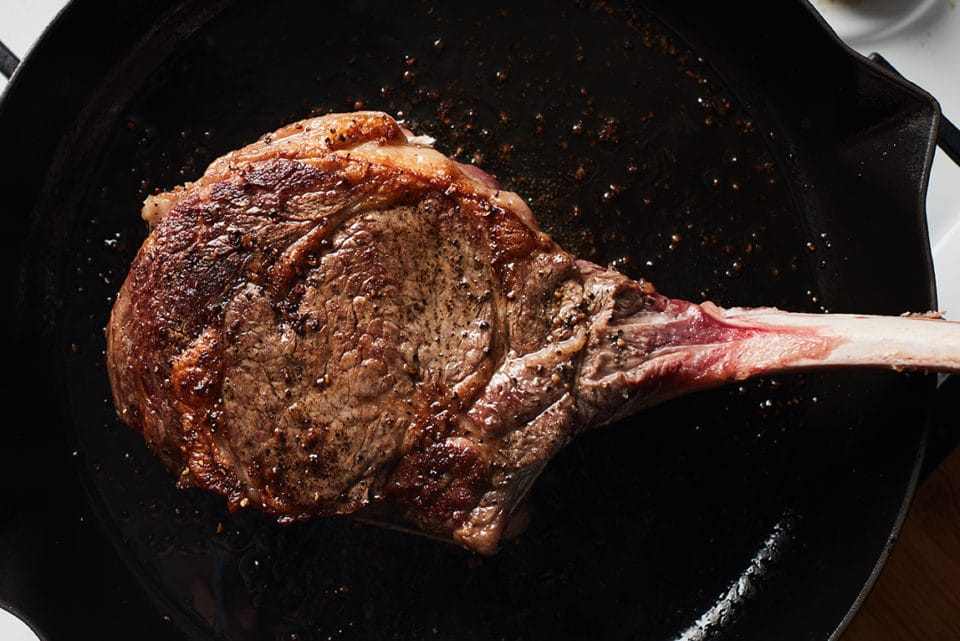 STEP 4: Transfer the steaks to a baking sheet and place in the oven, cooking for around 6-7 minutes or until the steak gets to your desired cooking temperature. 120° for medium rare.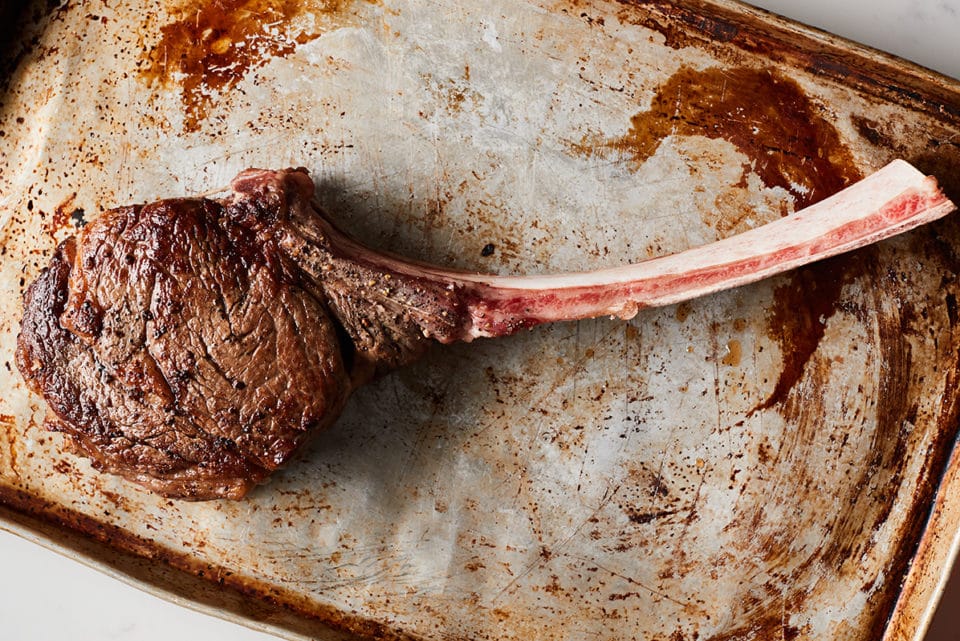 STEP 5: Rest then cut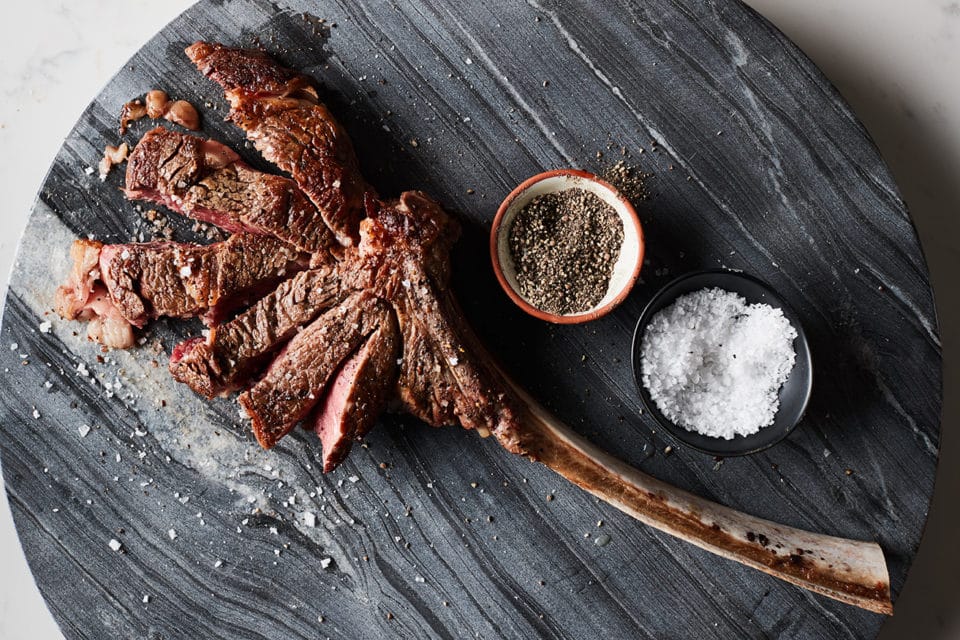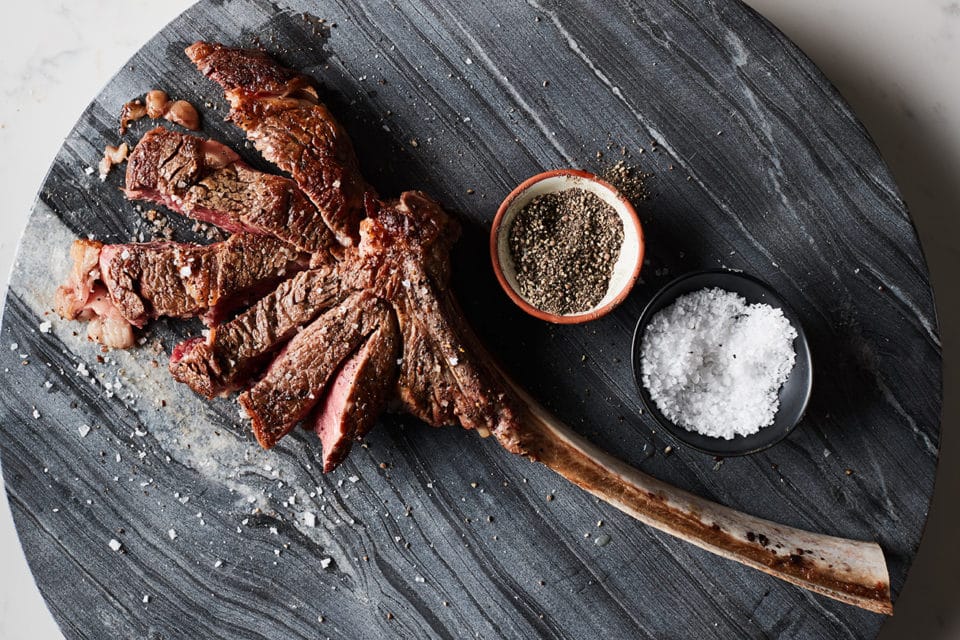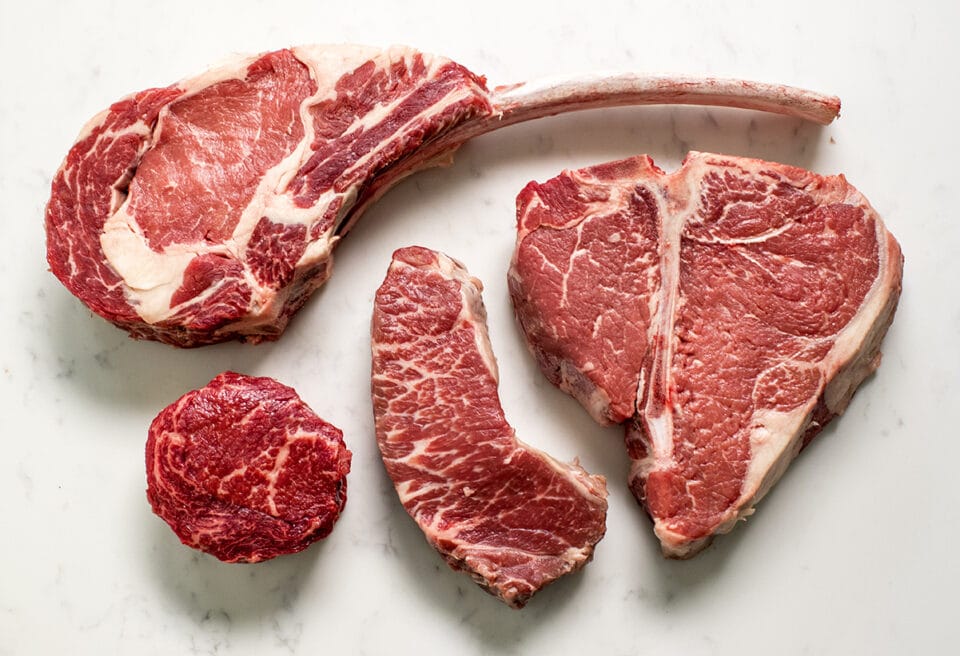 Featured Items
Signature Cuts
Meet our premium Signature Cuts available every day in our Meat Department.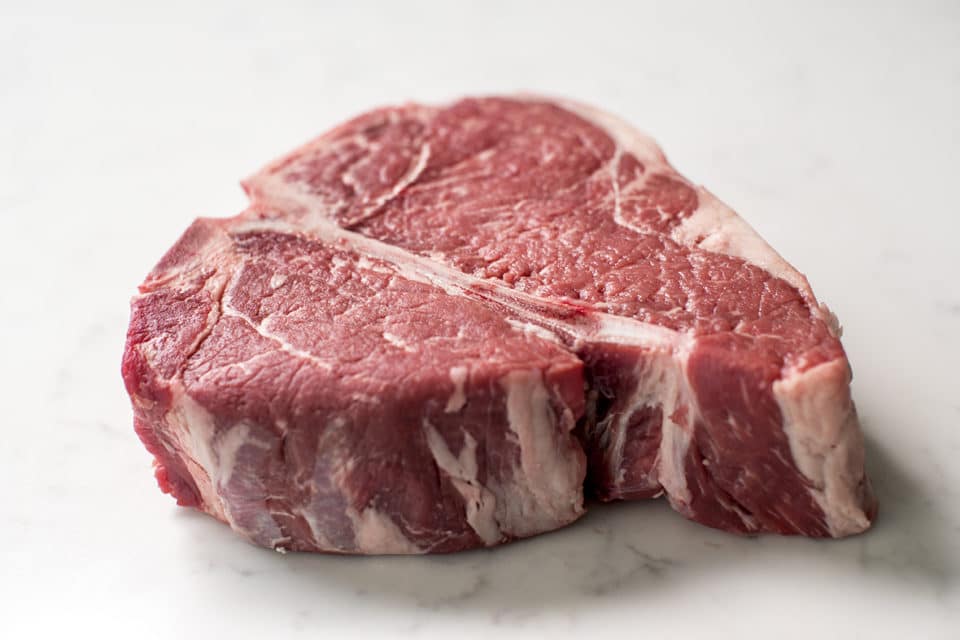 Featured Items
Porterhouse Steak
At nearly 2-inches thick, this beauty is "2 steaks in 1" with a meaty New York Strip and tender Filet Mignon.