Meet the Double R Ranch Porterhouse steak. One of four Signature Cuts you will find in our case every day, these steaks measure almost 2-inches thick and are "2 steaks in 1" consisting of a meaty New York Strip and tender Filet Mignon.
The trick in preparing these beauties – sear the steak on high heat to create a caramelized crusty exterior, before you finish cooking on a lower temp on the grill or in the oven.
The result: a steak lover's nirvana.
TO PREPARE:
Step 1: Remove steak from refrigerator 30-60 minutes before cooking to allow steak to come to room temperature.
Step 2: Preheat the oven to 400°. Heat a large cast-iron skillet until very hot, about 5 minutes. Pat the steak dry with paper towels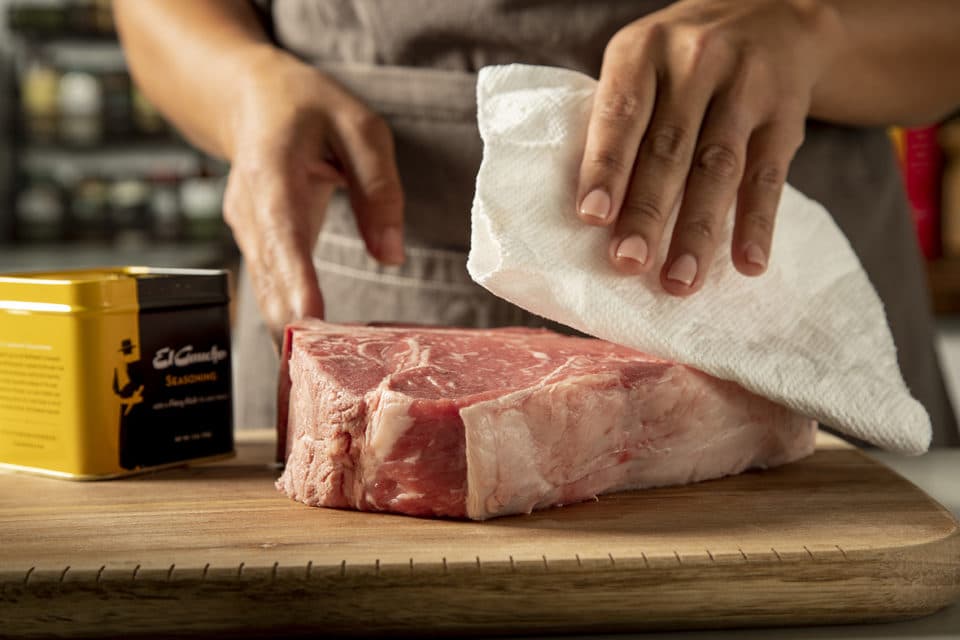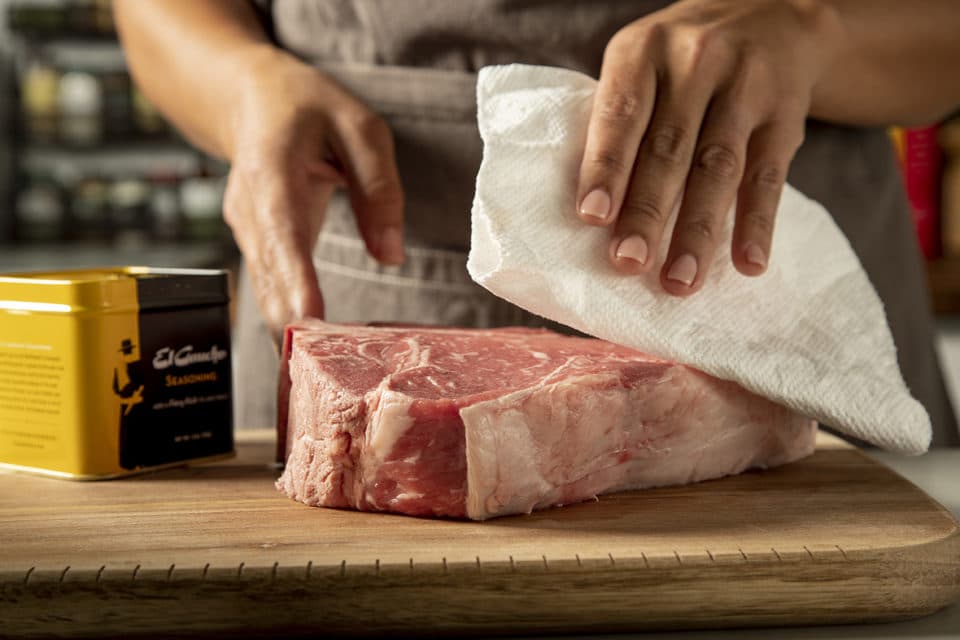 Step 3: Season with salt and pepper or with steak seasoning. Our recommended seasoning is El Gaucho Seasoning created with Kosher salt, ground black pepper, granulated garlic, granulated onion and cayenne pepper.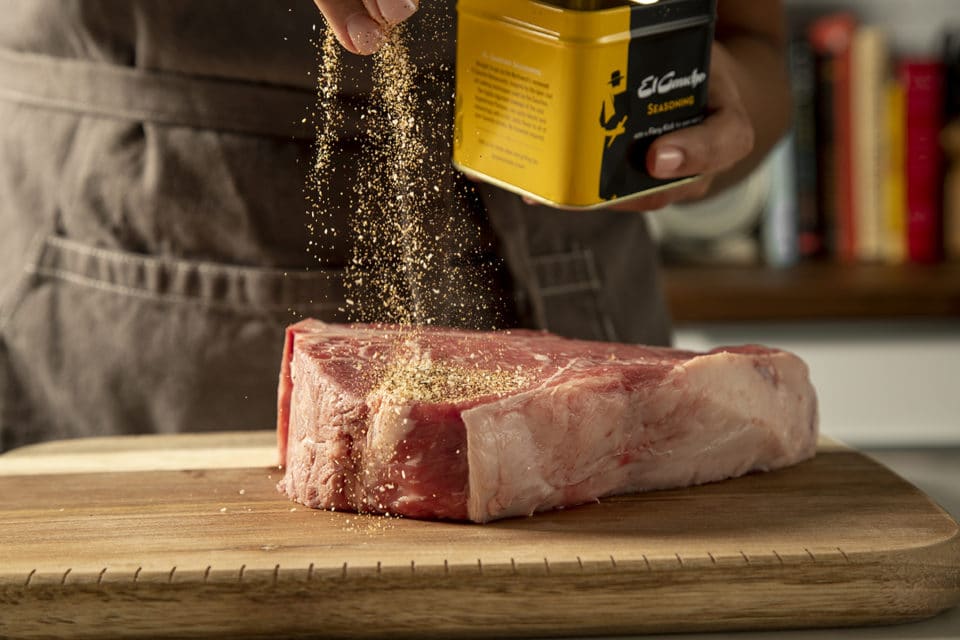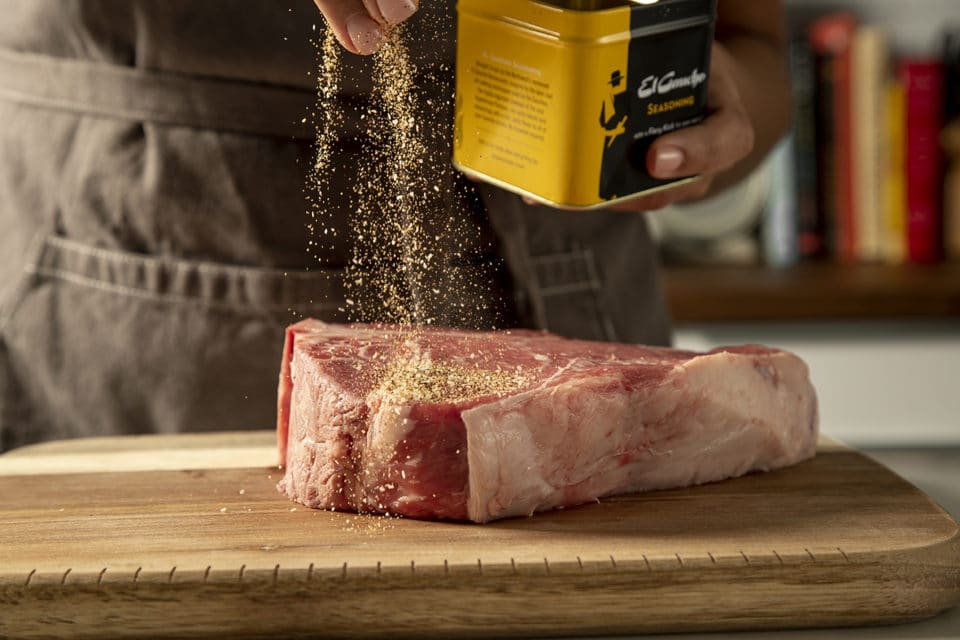 Step 4: Melt butter in the skillet.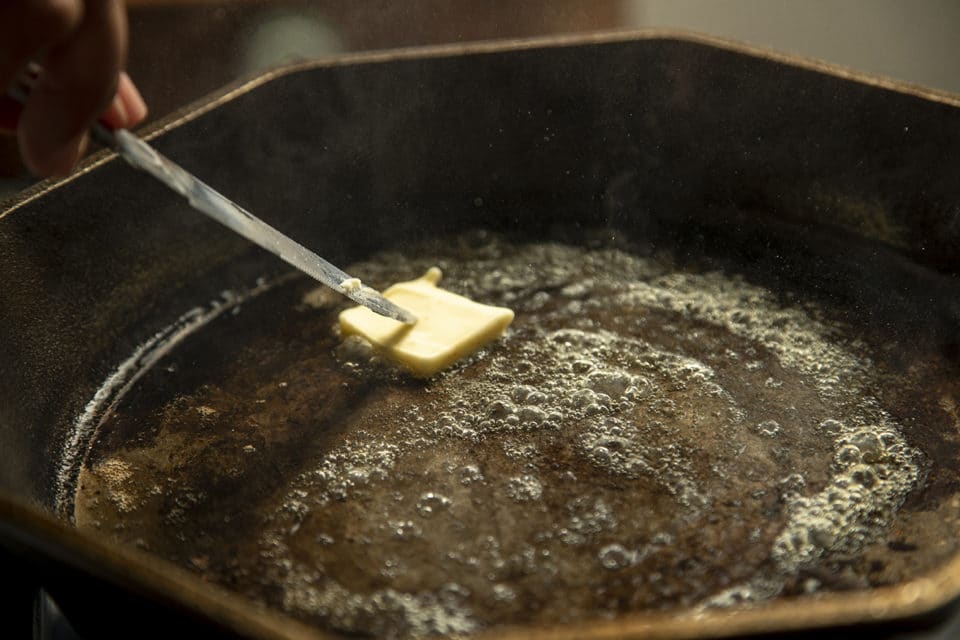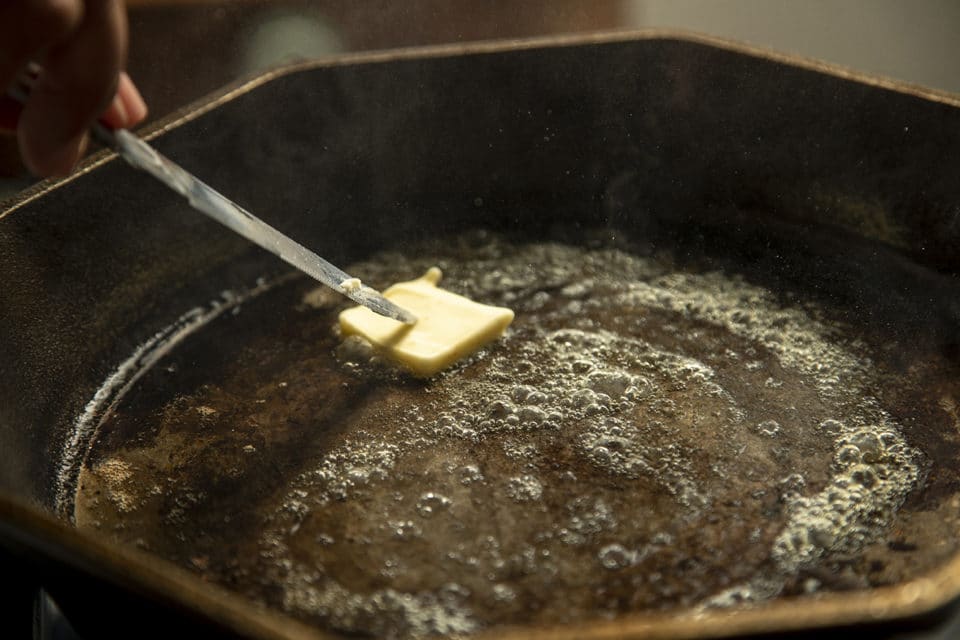 Step 5: Cook the steak over medium-high heat until browned and crusty, about 3 minutes per side. Add the butter and transfer the skillet to the oven.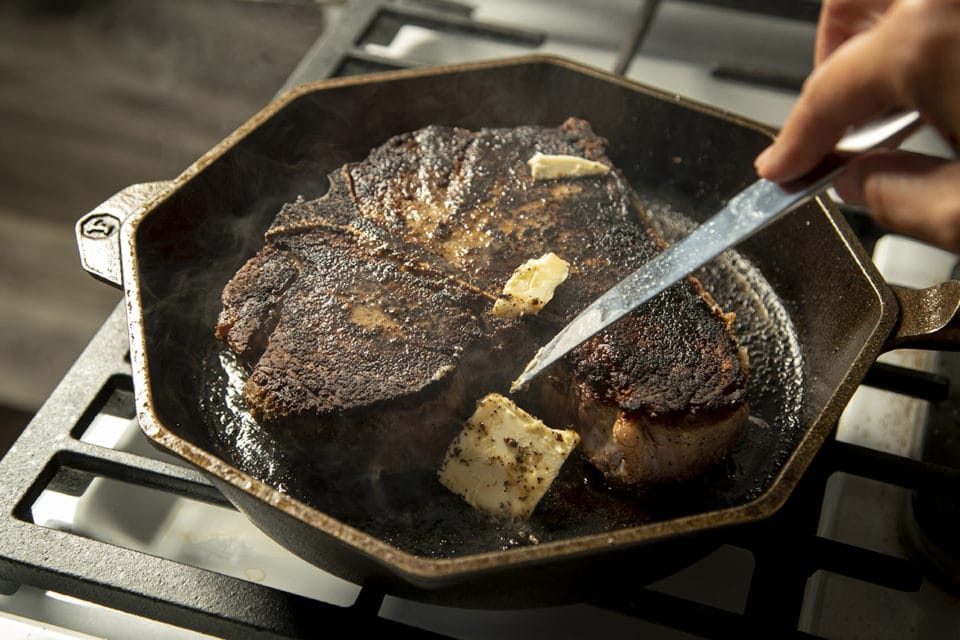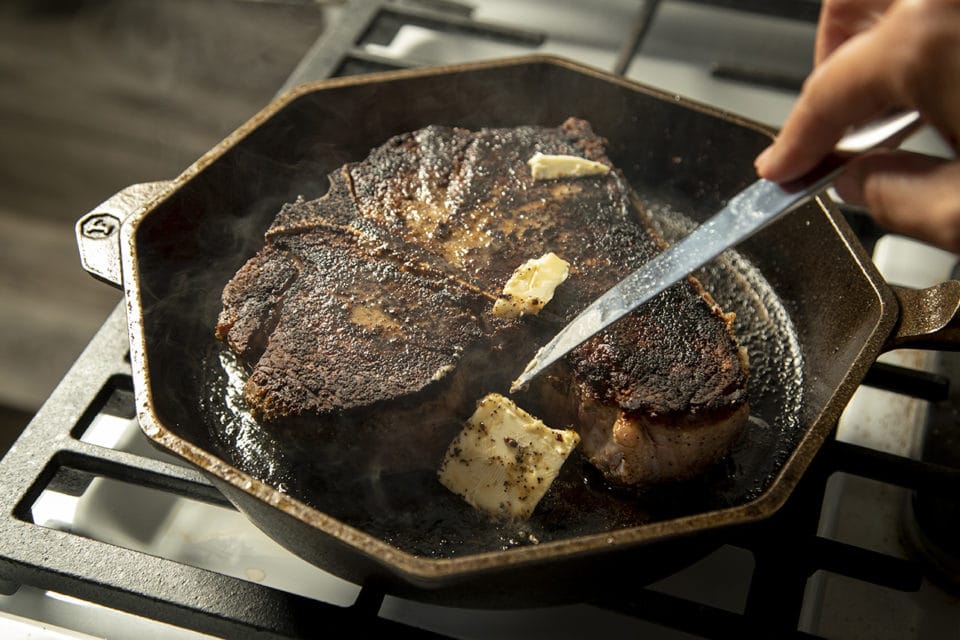 Step 6: Bake until an instant-read thermometer inserted in the thickest part registers 120° for medium-rare, 6 to 8 minutes. Transfer the steak to a work surface and let rest for 10 minutes before serving.
Note: Steak will continue to rise 5-10° degrees while resting, so its important to remove steak from oven before the desired cooking temperature has been reached.