The much-anticipated Cosmic Crisp apples have arrived!
This apple is the work of Bruce Barritt, a man with a mission to create a firm, crisp, and juicy apple. Through 20 years of cross-pollinating, tasting, testing, and countless hours of research and development with Washington State University's world-renowned tree fruit breeding program, the Cosmic Crisp apple was born.
A cross between the Enterprise and the Honeycrisp, the Cosmic Crisp gets its name from the yellow flecks on its surface that look like cosmic stars, and its parent apple, the Honeycrisp. Large and juicy with a firm crisp texture, this apple has a snap when you bite into it. It is exceptionally sweet, and its higher levels of acidity and sugar can be used to reduce added sugar in baking recipes. The Cosmic Crisp is also slower to brown once cut.
Cosmic Crisp apples are grown in one of the best apple-growing regions in the world, near the Columbia River on orchards throughout Washington's 5 growing regions. To keep your apples fresh, store in your produce drawer.
Learn more about Cosmic Crisp apples.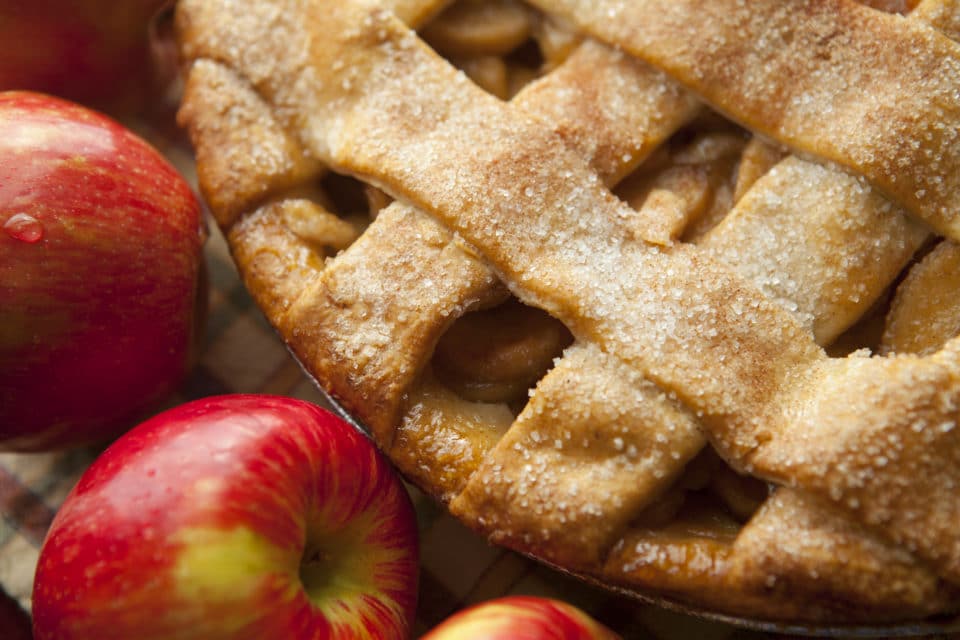 Desserts
Apple Pie Filling
Author: Margi Hazen, Burnside Foodie
This classic apple pie filling features three different types of apples.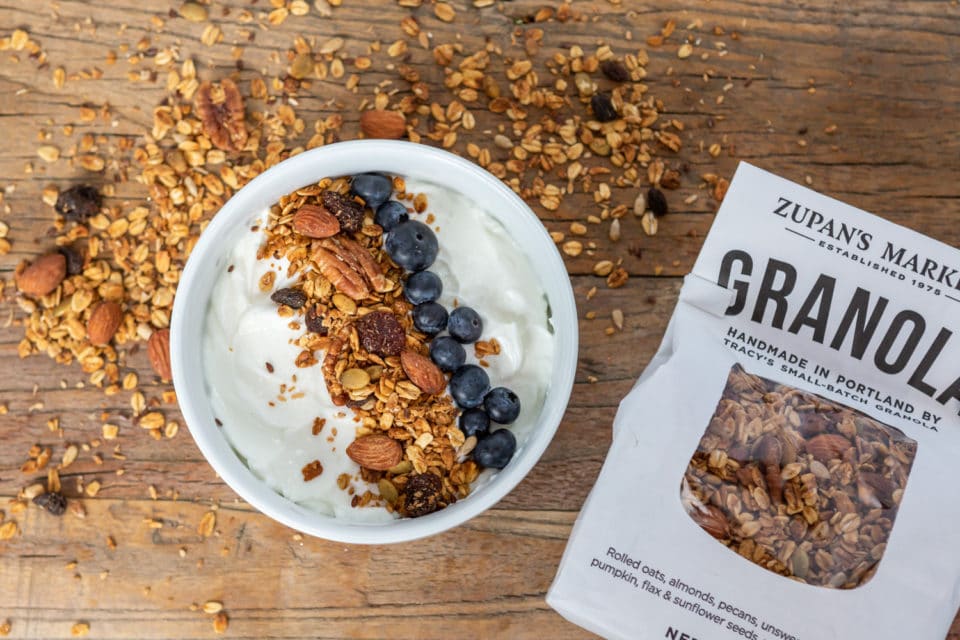 New Items, Featured Items
Our Granola
Handmade in Portland with organic ingredients in collaboration with Tracy's Small-Batch Granola.