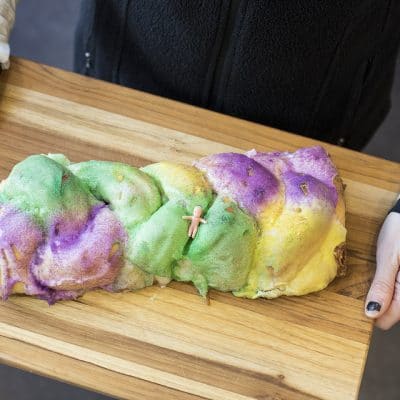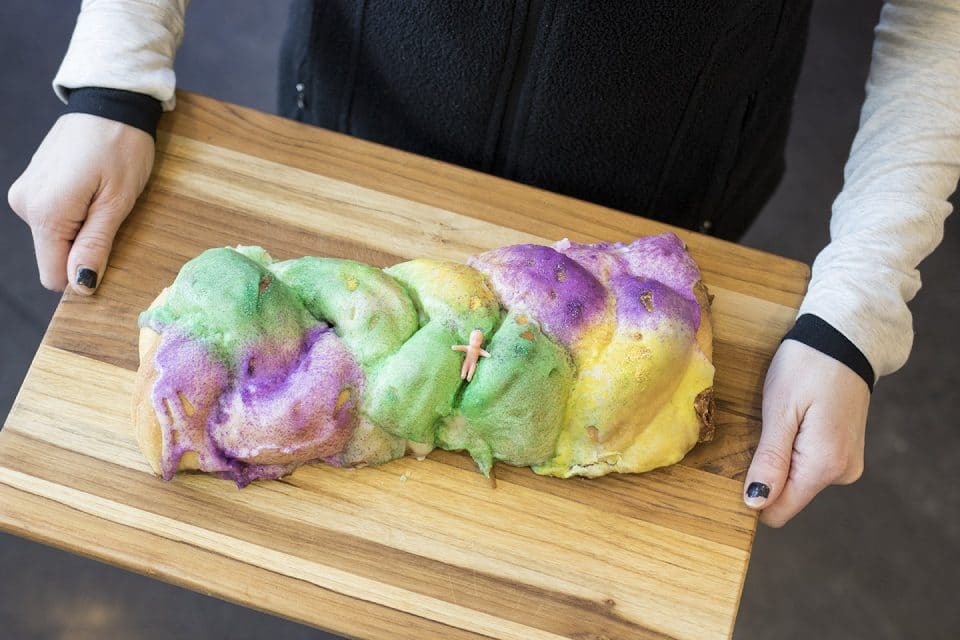 NOLA Doughnuts is owned & operated by Robert Herkes, Jr., a self-taught Pastry Chef who was born and raised in New Orleans.
NOLA's signature La'ssant doughnuts are created with dough that is handcrafted over a three-day process using a French pastry layering technique. The result is a flaky, croissant like layered doughnut with a crisp outer texture. Flavors include: Cajun Maple Bacon, S'mores, Lemon Poppy, Raspberry, Double Chocolate & more!
Make sure to also try one of Nola's Apple Fritters or La'ssant bites tossed in sugar and spices.
Now in-stores in celebration of Mardi Gras, NOLA's King Cake. This brioche style dough is filled with cinnamon & sugar, braided, topped with vanilla frosting and finished with a generous dusting of green, gold, and purple colored sugar. Complete with your own plastic baby to feature as a prize.
All of NOLA products are handmade, including the glazes and toppings.
Check out the NOLA Doughnuts website to learn more.