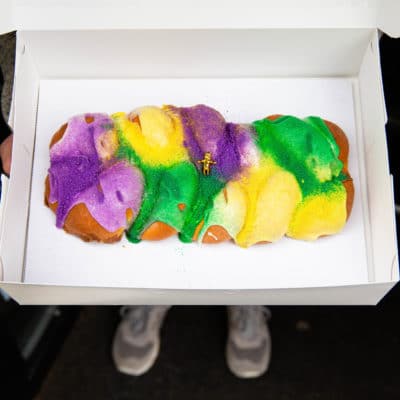 NOLA Doughnuts is owned & operated by Robert Herkes, Jr., a self-taught Pastry Chef who was born and raised in New Orleans.
NOLA's signature La'ssant doughnuts are created with dough that is handcrafted over a three-day process using a French pastry layering technique. The result is a flaky, croissant like layered doughnut with a crisp outer texture. Flavors include: Cajun Maple Bacon, S'mores, Lemon Poppy, Raspberry, Double Chocolate & more!
Make sure to also try one of Nola's Apple Fritters or La'ssant bites tossed in sugar and spices.
All of NOLA products are handmade, including the glazes and toppings.
Check out the NOLA Doughnuts website to learn more.