now available in our bakery, nola doughnuts brand new yeast-raised classic doughnuts created with a variety of homemade glazes.
Located in Lake Oswego and the Pearl in downtown Portland, NOLA Doughnuts is owned & operated by Robert Herkes, Jr., a self-taught Pastry Chef who was born and raised in New Orleans. A landscape architect by day, Robert spent his evenings baking in his small Baton Rouge kitchen, perfecting his doughnut recipe in hopes of someday opening a bakery. After suffering two significant family losses Robert found himself moving to Portland in 2012 to be closer to his sister Connie.
Not giving up on his doughnut dream, Robert was soon wowing Connie's friends with his flakey doughnuts. Together with their friend Frank Halpin, an entrepreneur and doughnut lover, the three partnered to open NOLA's first location in Lake Oswego in 2015. Channeling the memories of growing up in New Orleans, Robert and Connie hoped to recreate a small piece of their hometown.
NOLA's signature La'ssant doughnuts are created with dough that is handcrafted over a three-day process using a French pastry layering technique. The result is a flaky, croissant-like square layered doughnut with a crisp outer texture. Flavors include Raspberry Jam, Lemon Poppyseed, Cajun Maple Bacon & more. In addition to doughnuts NOLA's menu also features a massive Apple Fritter. Made with their signature layered La'ssant dough, then dipped in a cinnamon-spiced granny smith apple glaze, and topped with caramelized apples.
Brand new to the NOLA menu are yeast-raised doughnuts. A tribute to the comforting classic doughnut, these doughnuts feature handmade glazes and toppings. Available in assorted packs now in our bakery featuring Vanilla Glaze & Chocolate Ganache, Maple Bars, Fun-sized Apple Fritters, and Doughnut Holes.
Learn more about NOLA Doughnuts.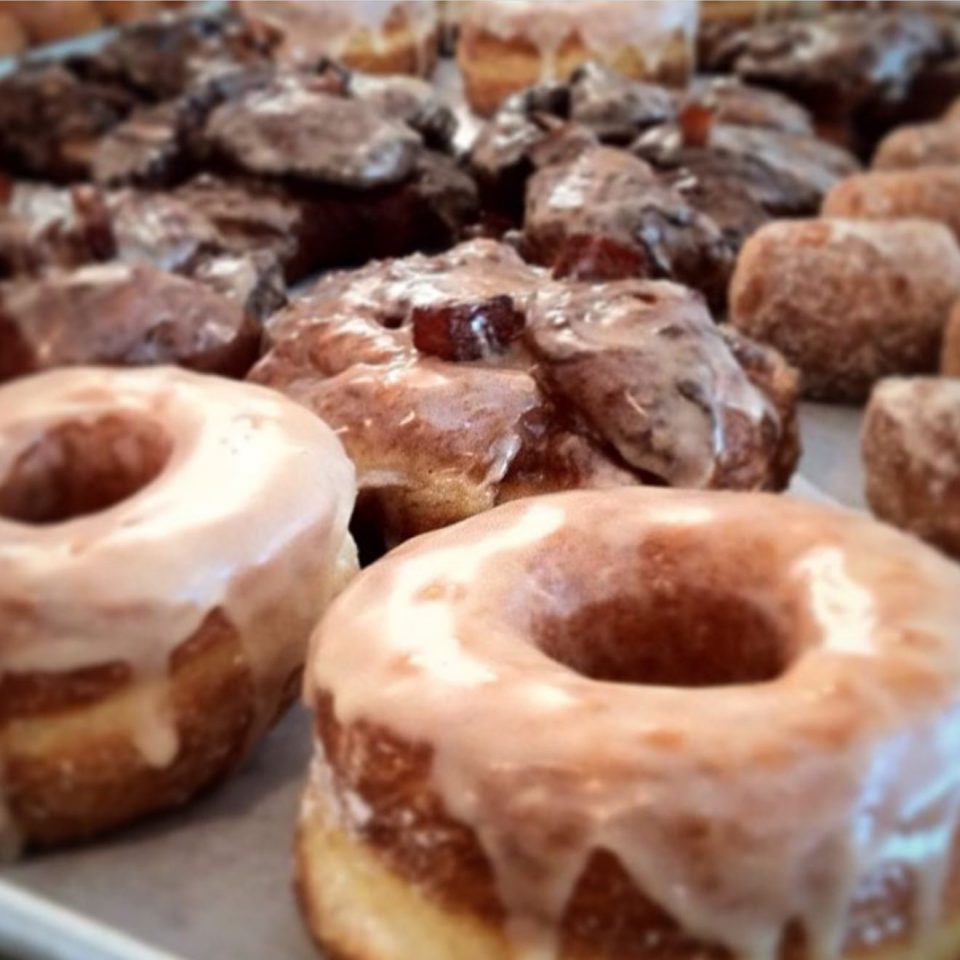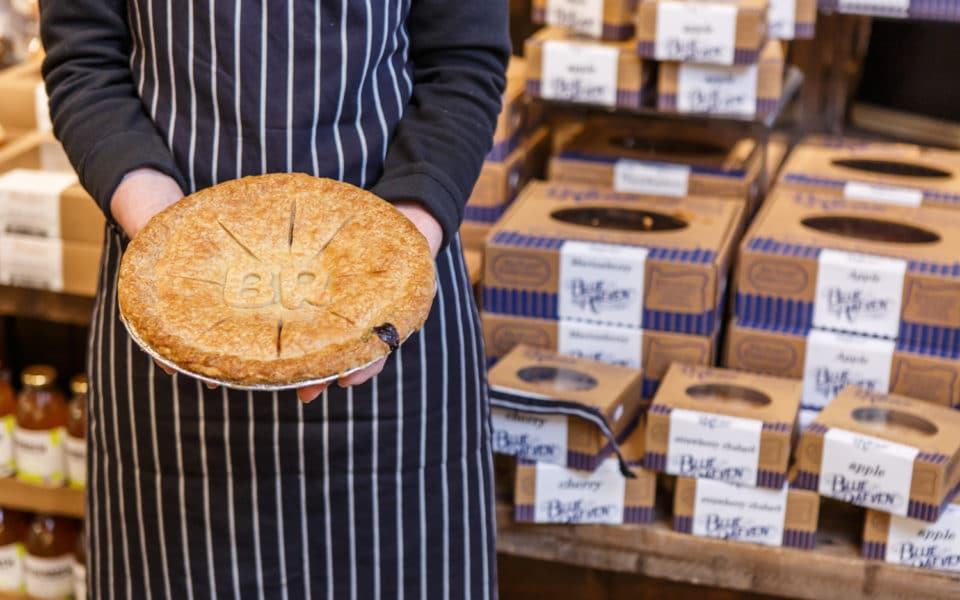 Purveyors, Featured Items, Must Try
Blue Raeven Pies
Celebrate Pi Day with handmade pies from local Blue Raeven Farmstand!