Brand new in our meat department, we are now carrying 100% grass-fed beef from Grass Run Farms.
Unlike other grass-fed beef you will find in grocery stores, Grass Run Farms products are graded USDA CHOICE because of the amount of marbling found in their beef. How have they been able to produce a marbled product you ask? Grass Run Farms has their feeding regimen down to a science. The cattle receive a 100% grass-fed high fiber diet their entire lives. This diet has resulted in marbled beef with a rich, beefy flavor. Grass Run Farms beef is free of animal by-products, antibiotics, added hormones and growth promotants.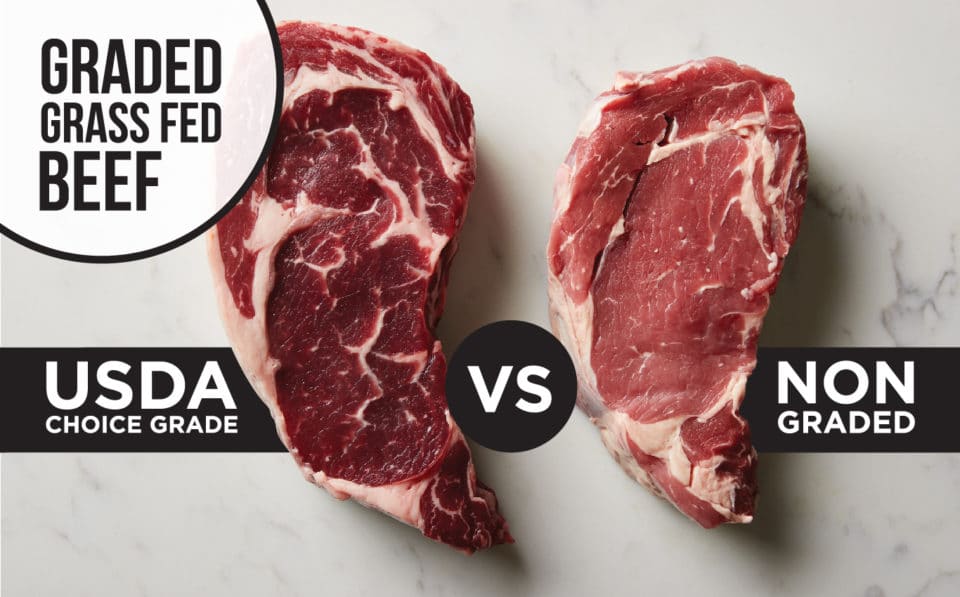 Grass Run Farms was started in 2008 by the Jepsen family who wanted to produce high-quality grass-fed beef in the Midwest. Today the company is a small select network of family farms throughout America's Heartland. The family farmers are selected based on their dedication to Grass Run Farms' process, safety and production standards. In fact, the company uses a third-party verification system with several audits to ensure all producers adhere to program protocols!
Zupan's is currently an exclusive grocery partner with Grass Run Farms featuring cuts both in our service and self-service meat cases. In addition, Grass Run Farms beef is featured on the menu at RingSide Steakhouse, one of Portland's most notable steakhouses.
Zupan's carries the following cuts of Grass Run Farms products:
Self-Service Case: Ribeye, NY Strip, Tenderloin, Chuck Roast, Stew Meat, Sirloin, Flat Iron & Flank
Service Case: Ground beef, Ribeye (bone-in & boneless), Delmonico, Standing Rib Roast & Tenderloin
Learn more about Grass Run Farms.