Grown in Hatch Valley, New Mexico, Hatch Chiles have a unique and smoky heat flavor that is incomparable to any other pepper. Cool nights and hot days along the Rio Grande make for perfect growing conditions. Available for just a limited time, t

hese

chiles

are planted in April then harvested in August and September.

A

n earthier flavor than similar peppers, once roasted, they take on a buttery-like flavor.

Hatch chiles are especially delicious on burgers, in enchiladas, chopped up and mixed with cream cheese for a spicy spread, added to guacamole and much more!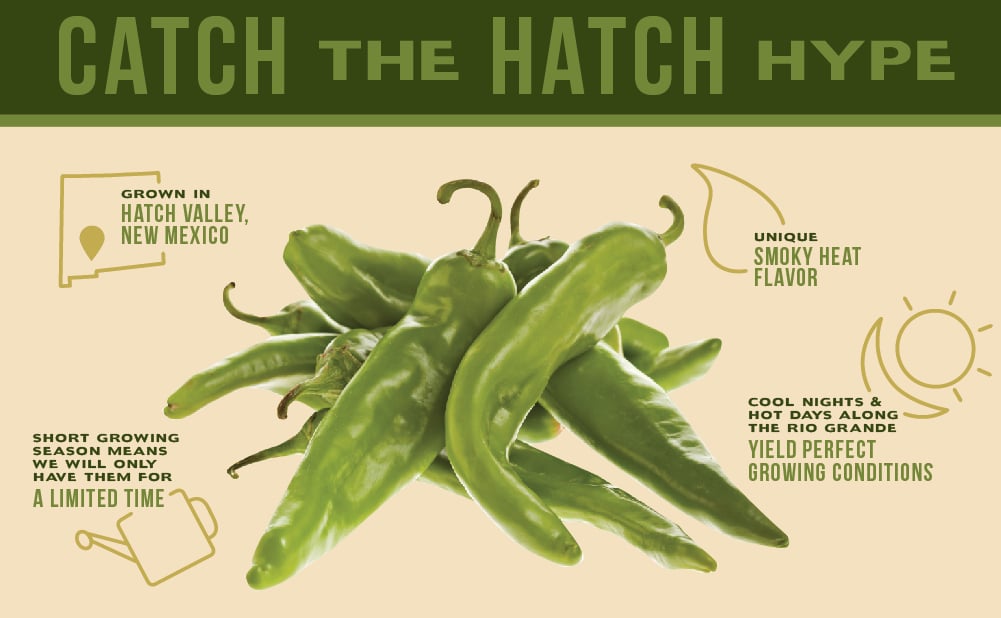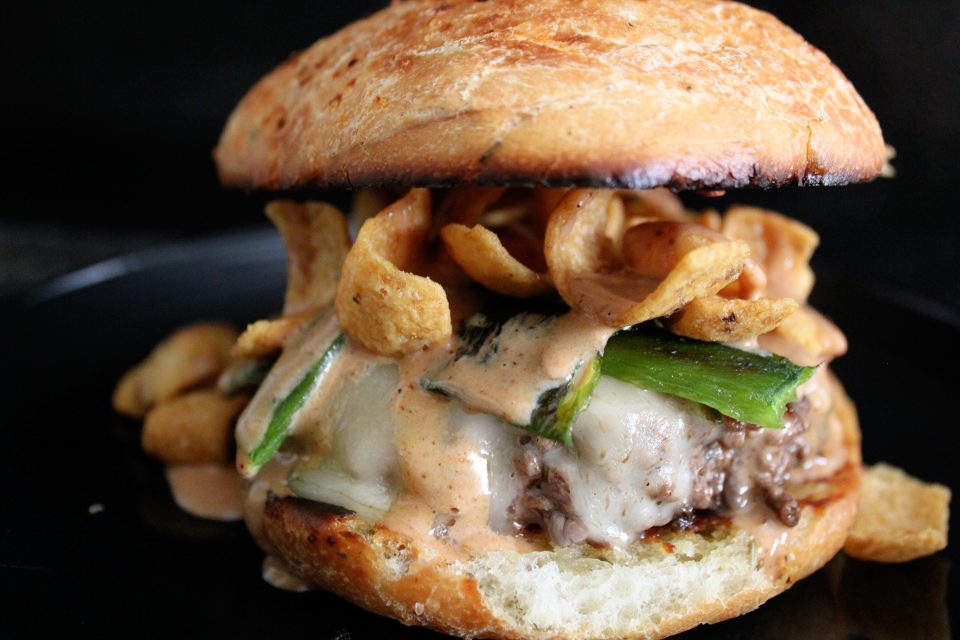 Main Dishes
New Mexico-Style Hatch Chile Barbecue Burger
Author: Malcolm Bedell
Serves: 3 Burgers
This Southwest-style burger features roasted Hatch chiles, pepper jack cheese & spicy barbecue mayonnaise making it a delightfully messy five-napkin affair.