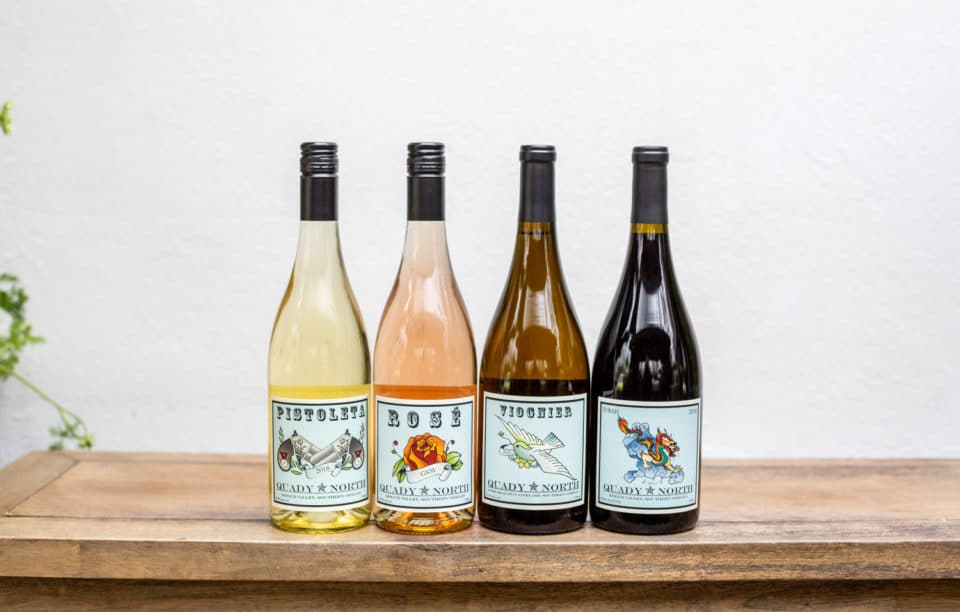 Oregon is lucky to be home to hundreds of beautiful vineyards and wineries throughout the state. This month in celebration of Oregon Wine Month we are excited to feature Southern Oregon's Quady North. Led by Herb Quady and his family, Quady North is part of the Quady family of wines founded in 1975 by Andrew Quady and focuses on sustainably grown Cabernet Franc and Rhône varieties.
In 2003, Herb and Meloney Quady ventured North from California convinced that Southern Oregon was a region on the verge of exploding onto the wine scene. The warm days with afternoon winds and cool nights reminded Herb of Southern France. In 2005 the Quady family purchased 100 acres containing the remains of an old motor cross track and aging vehicles and set upon the task of converting the land into an Estate vineyard. Two vineyard plantings later both which are "LIVE" certified sustainable, the winery today produces 6500 cases of wine from 35 acres that it farms in the Rogue and Applegate Valleys.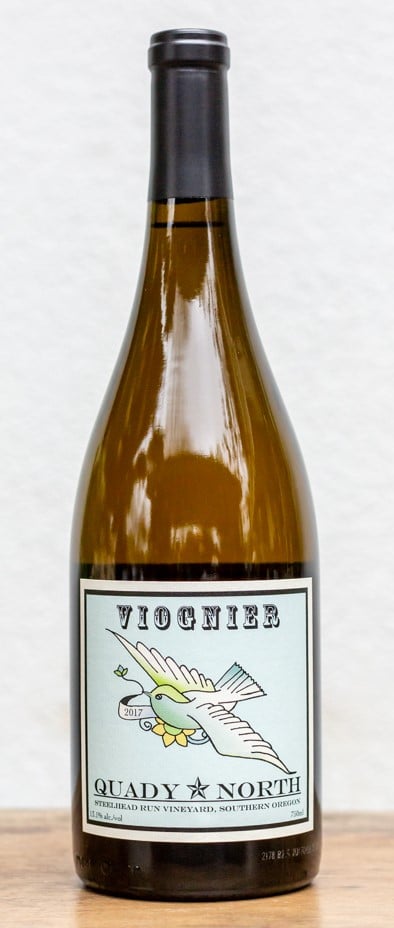 2017 Quady North, Steelhead Run Viognier
Rogue Valley, Southern Oregon
Sharp and focused, with fine-tuned varietal expression, this is flat out loaded with rich fruit flavors. Orange, lime, pineapple and pear can be found, all beautifully polished.
Pair With: Salmon, crab cakes & mild curry dishes.

2015 Quady North, Syrah 4-2-A
Rogue Valley, Southern Oregon
Co-fermented with 2% Viognier, this also was given 20% new French oak. Blueberry and blackberry fruit, a dusting of cocoa and firm, polished tannins.
Pair With: Grilled meats & vegetables or hard cheeses like gouda.

2018 Quady North, Pistoleta
Rogue Valley, Southern Oregon
A signature Rhône white blend. Viognier, Marsanne, Roussanne, and Grenache Blanc. Stone fruit flavors, including apricot and nectarines with notes of honey and citrus.
Pair With: Steamed lobster, smoked fish & Asian cuisine.

2019 Quady North, Rosé GSM
Rogue Valley, Southern Oregon
This vintage is done in a dry, southern French–style. The blend is Grenache, Syrah, Mourvedre, and Counoise. A bright citrus skin note balances the full fruit flavor. The finish is crisp and refreshing.
Pair With: Pan-seared tuna or Mediterranean chicken salad.